In the last few years, jousting has begun to have a significant presence at many SCA equestrian events. Event stewards and marshals want to make the joust a nice showcase activity at events.

The action of the joust is not the only part of the activity that needs to look good. Banners flying, ground crew dressed for the occasion, steeds in beautiful barding, riders in their finest armor…. and the equipment, those long decorated lances ready to break upon the opponent's shield. This equipment is something to showcase. In the past we have found that lances often get laid up against a fence, if there is a fence at all, only to slide down to the ground in a jumbled mess of lances that are hard to sort out, that get damaged, and may even trip people due to their length on the ground. A wonderful option we have found is to use a lance rack that will hold 5 or 6 lances. This not only showcases the weapons used in the joust, but also helps ground crew organize lances for the current jouster and the jouster next up because the lances are standing up, ready for use, and easy to grab.

Period texts don't refer to what was done with lances during jousting tournaments, nor do period images show lances around a jousting tournament. Maybe they simply had lances lying on the ground, or maybe lance racks were such utilitarian items they were commonplace and so not referred to or drawn/painted. The one 16th century image I can find with lances, seem to indicate they were stored vertically but the drawing's perspective is a little off and no support structure is shown, so it is hard to tell whether they are vertical or lying down.

Anyone who has put on a jousting tournament can attest to the value of lance racks, both from functional support to the ground crew and aesthetic value in presenting tournament field "ready for a joust". It also decreases potential trip hazards by removing lances that otherwise would be lying on the ground. I have developed a lance rack that comes apart and breaks down flat for easy transport. The lance rack is easy to set up and can be made with very basic tools. This article presents plans and information on how to build a break-down and easily transportable lance rack for your events.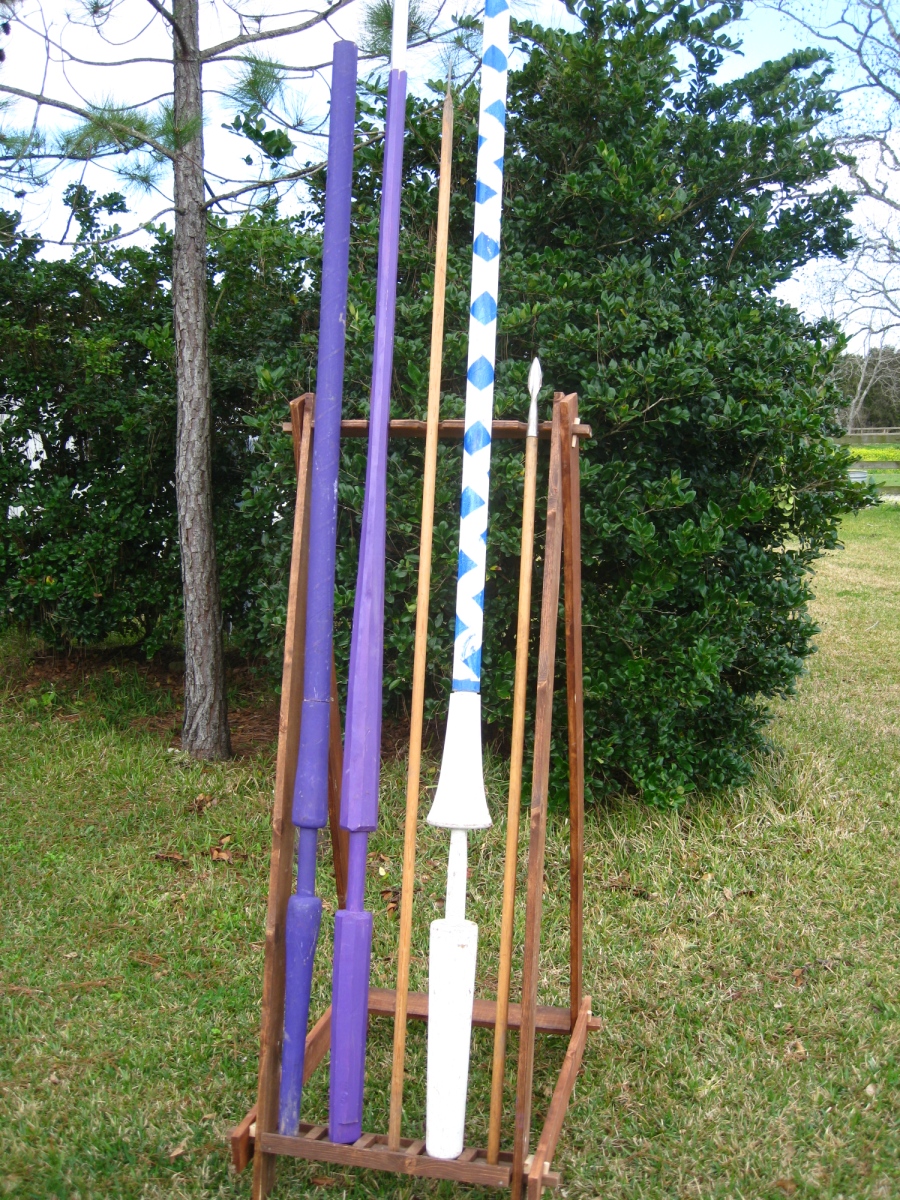 Figure 1: A lance rack with a variety of lances and spears