La Trappe Brewery in Holland
Please CLICK ON THE THUMBNAIL to see the larger pictures. The number in ( ) tells the size of the large picture.
Tarythe and I flew back to Germany, so we could drive to Holland in time to visit the La Trappe Brewery.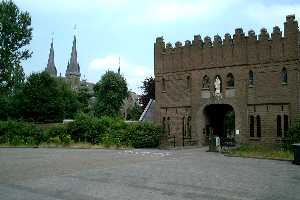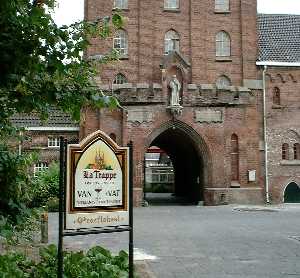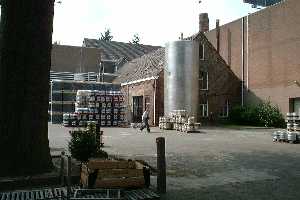 The entrance to the monastery grounds
The entrance proper to the brewery areas
Inside the brewery, a view of kegs ready for shipment.